Hamriyah Free Zone Authority (HFZA)
---
Located in the Emirate of Sharjah, Hamriyah Free Zone Authority (HFZA) was established in 1995. Also known as the Al Hamriyah Free Zone, this industrial zone is home to around 6,500 businesses from over 163 countries. Soha Asia Follow-up Services, as a Registered Consultant of Hamriyah Free Zone Authority, is proud to introduce this free zone to you and help you establish your company in HFZA.
Why Sharjah?
The emirate of Sharjah is a cultural center in the UAE as well as the Arab world and, in 1998, this emirate was even given the title of 'Cultural Capital of the Arab World' by UNESCO. In addition to the cultural aspect of the emirate, Sharjah has put an emphasis on education which would make it this emirate an ideal destination for families who wish to move to and work in the UAE. Furthermore, rent and utilities cost in Sharjah arelower than the neighboring emirates.
It's not only the living conditions that are points of advantage when considering Sharjah as your future investment, workplace, and home. Among the seven emirates of the UAE, Sharjah is the third largest emirate in terms of area, after Abdu Dhabi and Dubai. With Persian Gulf on the West and Gulf of Oman on the East of Sharjah, and being the only emirate that has coasts on both, companies established in Sharjah, and Hamriyah Free Zone, can take advantage of its geographical location, and its connectivity to the world. In addition, the emirate is less than a 30 minutes' drive away from Dubai and Dubai Airport which is one of the busiest airports in the world, connecting 260 destinations in the world.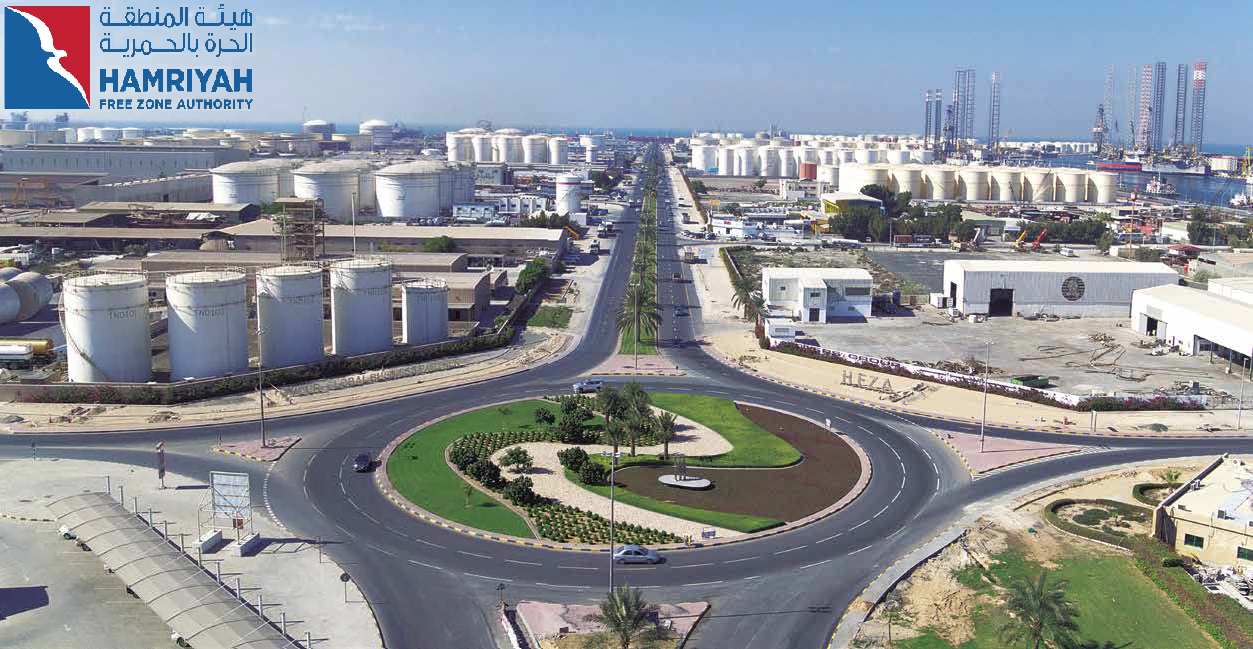 About Hamriyah Free Zone
Home to nearly 6500 companies from 160 countries, Hamriyah Free Zone Authority (HFZA) has a goal to become the most efficient and profitable free zone in the region. Adding to the benefit of cost-efficiency, another reason for the popularity of Hamriyah Free Zone among investors is that it is a Designated Free Zones. While all companies established in any of the UAE free zones can take advantage of having no personal and corporate tax as well as 0 import and export tax, not every free zone frees its costumers and companies from VAT. It is only the Designated Free Zones for VAT that are eligible for special Value Added Tax (VAT) treatments.
Advantages
In addition to the usual advantages of establishing your company in a UAE free zone, including, but not limited to:
Full foreign Ownership

100% repatriation of capital and profits

0 costumes' duty on import, export, and re-export

0 corporate and income tax
Hamriyah Free Zone, and thus companies established in this free zone, can benefit from its unique advantages, such as:
Being a VAT Designated Zone,

Being the second largest industrial free zone in the region,

Being the primary hub for oil and gas companies,

Having the highest number of steel fabricators in the region,

Having access to a 14-meter deep port and 7-meter deep inner harbor,

VIP service with an inclusive lounge

On-site costumes' facilities,

High connectivity through land, sea, and air
Land: Direct road access to the other six emirates as well as other neighboring GCC countries

Sea: Ports on both the Persian Gulf and the Gulf of Oman (Sharjah is the only emirate that has such an advantage)

Air: access to the award-winning Sharjah International Airport as well being not a long distance away from the busy Dubai International Airport
Having competitive lease rates for industrial plots, pre-fabricated warehouses, and office units

24-hour security and CCTV within the free zone,

On-site labor accommodation

On-site medical facilities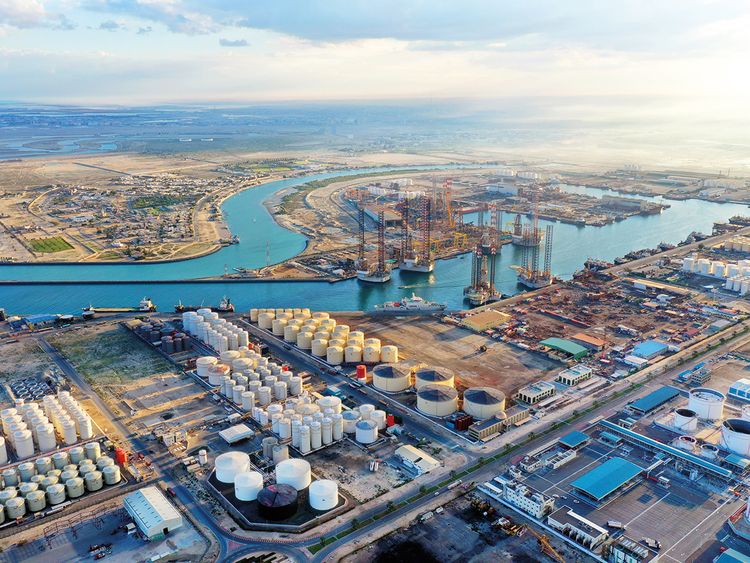 Possible Legal Statuses
Hamriyah Free Zone, licenses three types of establishments which are:
Free Zone Establishment (FZEs): A limited liability company (LLC) with a single shareholder who could be either a natural or juridical person.
Free Zone Company (FZCs): Similar to FZEs, FZCs are Limited Liability Companies (LLCs) with 2-5 shareholders.
Branch or Subsidiary Company: This type of company can be a branch of a UAE company or an international company
License Options
Commercial License: Commercial Licenses are categorized into three types:
Trading: Holders of these types of license are allowed to export, import, sell, distribute, and store items that have been specified on their license
General Trading: With this license the holder is allowed to trade (import and export) an unlimited number of products.
E-Commerce: This license allows its holder to trade goods and services across electronic network.
Service License: The holder of this license is allowed to conduct services or consulting services that are listed on the license.
Industrial License: An Industrial License allows its holder to import raw materials for the purpose of manufacturing, processing and/or assembly of specified products, packaging and exporting of the finished products.
*Licenses for additional activities, which may not specifically be mentioned here, can be issued on a subject to approval basis.
Facility Options
When you choose Hamriyah Free Zone as the home to your business, you get a variety of options for the kind of facility you will set your business in whether it is an office that you need, a warehouse, or an Industrial land, Hamriyah Free Zone Authority holds the answer.
Offices:
Hamriyah Free Zone Authority offers offices ranging from 10 sqm to 40 sqm depending on your business needs and the kind of establishment your business is. Along with the licensing options, the offices offered by Hamriyah Free Zone Authority are cost-effective and supportive of clients.
Warehouses:
Hamriyah Free Zone Authority offers warehouses in 4 different sizes: 200, 276, 400, and 600 sqm and two different heights: 7 and 9 meters, all of which include reception, offices, toilets and pantry, and a loading area is dedicated to each unit as well.
Industrial Lands:
Hamriyah Free Zone Authority offers Industrial Lands with plots starting from 2,500 sqm. Staying true to the cost-effective and efficiency adjectives, when you rent a land in Hamriyah Free Zone you get to enjoy a rent holiday during the construction period in addition to the competitive lease rates. Some of these prime industrial and commercial lands include sea-featuring plots. The land rates are fixed for a minimum of the first five years and the lease is renewable for 25 years.
Annual office rental fee:
Deluxe Business: Starting rate for 12 SQM, from AED 12,000
Smart Business: Starting rate for 12 SQM, from AED 13,000
Annual warehouse rental fees:
200 SQM: AED 42,000
275 SQM: AED 71,000
400 SQM: AED 108,000
For renting a warehouse, the cost of License is added separately:
Commercial, Industrial, or Service (Each License): AED 3,500
General Trading: AED 12,000
This is just the primary information you might need before begging your journey towards establishing your business in Hamriyah Free Zone. For further information, inquiries, and consultation regarding opening your company in Hamriyah Free Zone, starting the company establishment process, and/or choosing the right free zone for you, you can contact our advisors at Soha Asia Follow-up Services and Soha Global Marketing Services on the following phone numbers:
+ 971 50 719 5451
+ 971 50 319 5458
updated on 29 Nov 2023