Dubai Commercity
---
Dubai CommerCity Zone is designed specifically to meet the growing demand for e-commerce businesses in Dubai and the UAE. With a total area of 2.1 million square feet and an investment of approximately $1 billion, it offers state-of-the-art office buildings and spacious warehouses, making it an attractive destination for investors in various sectors.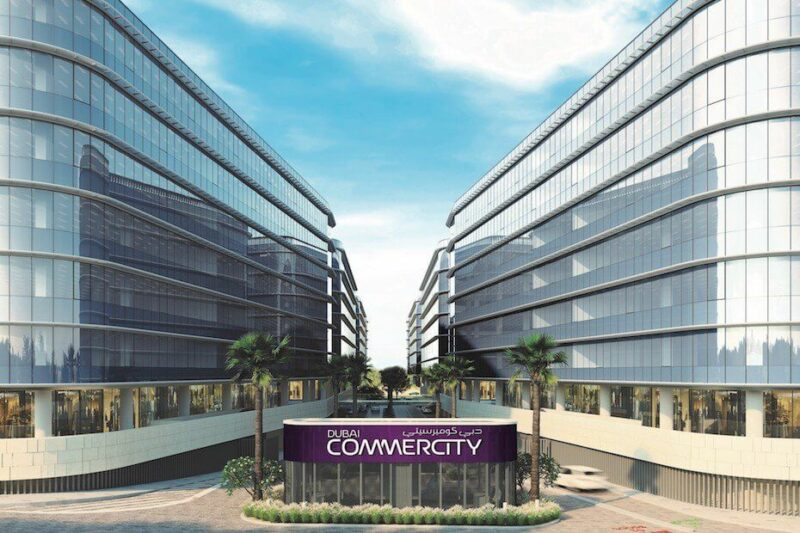 The new free zone is located near the Dubai International Airport,15 km from Dubai and is well-connected to the main local and national highways.
Due to its advantageous position and the growing need for its amenities and offerings, the newly established free zone successfully rented out over 51% of its logistics warehouses to companies beginning their ventures in various industries such as e-commerce, logistics, information technology, fashion, jewelry, and electronics. The initial structures are projected to be accessible and occupied by November, with phased openings continuing until the project's completion in 2023. The Dubai CommerCity aims to further accelerate the expansion of the e-commerce retail market in the MENA region, which is anticipated to experience a 20% growth within the next five years.
Entrepreneurs can acquire an eCommerce License from the Dubai CommerCity Free Zone, select their preferred office space, sponsor employees, establish a bank account, and commence operations for their eCommerce business in the UAE. This license enables entrepreneurs to sell products and services online, penetrate the local UAE market, and expand their business globally, attracting new customers effortlessly.
DCC has modern office buildings, and large warehouses, ideal for investors from all industries. Services that are provided for the convenience of customers:
• round-the-clock monitoring of e-commerce system specialists;
• Provide consulting services, including the development of e-commerce strategy, work with customs authorities;
• performance marketing;
• content
License types:
At Dubai Commercity, they have 2 main types of licenses. The first one is the Standard License and then the General Trading License.
-Standard License:
The cost of this license is AED 7,000.
With this license the client can add up to 3 different activities from the same Industry Group for free. And also e-commerce can be added at no additional cost.
-General Trade License
The General Trade license alone cost is AED 25,000. This license type has a minimum office space requirement of 50+ sqm. This license is ideal if the client wants to trade in different products. Only e-commerce as an activity can be added to this license type free of charge. No other activities can be added to the General Trade License.
Office and warehouse rental costs in Dubai Commerce City:
- Smart desk: AED 18,900(one year)
-Private offices: Starts from AED 73,000 and variable based on the space (one year)
- Warehouse: For an area of 1099 square meters, 850,000
The cost of license and establishment card for all three is AED 14,000.
updated on 29 Nov 2023
updated on 29 Nov 2023