KIZAD
---
KIZAD Overview
KIZAD is earmarked to set new standards for industrial zone infrastructure, environment and operation.
KIZAD delivers unique advantages – extensive size, world-class infrastructure, free zone and non-free zone solutions, dedicated investor support, tax-free environment with competitive operating costs and strategic location with access to regional and international markets. These contribute to making KIZAD one of the world's foremost port-integrated industrial zones and a leading hub for manufacturing, logistics and trade across diverse sectors.
The KIZAD masterplan offers proximity to suppliers, customers and other business efficiencies, ensuring that manufacturing, trade and logistics derive long-term advantage. Located near Khalifa Port – one of the world's most advanced deep sea ports with world-class infrastructure – KIZAD enables multimodal connectivity via sea, air, road and rail networks.
KIZAD's world-class infrastructure provides the necessary internal transportation, as well as water and electrical power at a competitive rate.With trade & logistics, and manufacturing at the core, KIZAD creates value through integrated service offerings that span aluminium, steel, metal products, paper & packaging, food processing, pharmaceutical & healthcare equipment, polymer converting and automotive spare parts.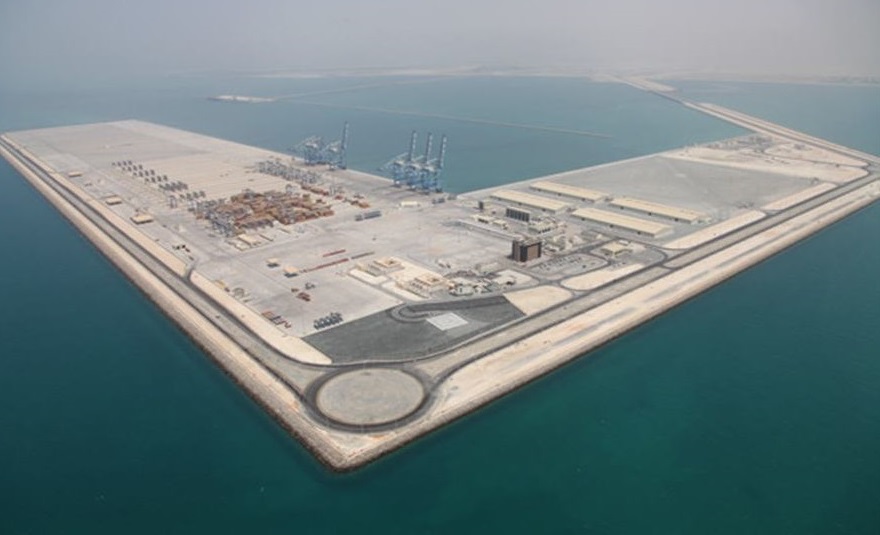 Business Set-Up Benefit
Today, businesses are expanding rapidly, which means, there's a growing demand for more free zone space. That's why KIZAD added the new Khalifa Port Free Trade Zone (Khalifa Port FTZ) to its world-class infrastructure portfolio.
Khalifa Port FTZ offers a competitive operating cost environment and a meticulously designed setting that makes it easier than ever to do business.
Investors choosing the Khalifa Port FTZ are provided with an array of business set-up services that streamline their registration and licensing processes, while offering them executive offices and flexible workstations/dedicated desks, as a complementary offering to the overall value proposition of the industrial zone.
Khalifa Port FTZ boasts a wide portfolio of investment sectors including aluminium, automotive, engineered metals, port logistics, food processing, pharmaceuticals, packaging, polymer converting and other industries that rely on Khalifa Port. Also in place is a flexible master plan that is capable of accommodating more industries in the future from a land-use perspective.
KIZAD's primary objective is to attract foreign investments with will generate job opportunities for skilled Emiratis and expatriates alike. According to the KIZAD official website: "The economic benefits are obvious – by 2030, KIZAD will be expected to contribute around 15% of Abu Dhabi's non-oil GDP. It will be a powerful magnet for foreign direct investment, with global business locating large-scale primary and downstream manufacturing facilities in the Industrial Zone. It is anticipated that between 60% and 80% of the goods manufactured within Kizad will be exported, adding further value to the nation's economy.
Khalifa Industrial Zone Abu Dhabi offers warehouses of different sizes with all the infrastructure needed for the prompt start of operations and other facilities for companies wishing to set up in the emirate's industrial zone.
KIZAD Logistics Park
For logistics operations, firms based in the KIZAD Logistics Park (KLP) enjoy facilities including high-spec pre-built warehouses spread over 1.3 million square feet.